Happiness is flying through the air on a swing,
with your head held back and eyes closed.


What is making you happy today?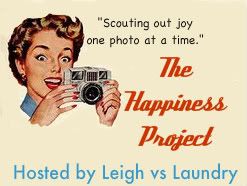 Tomorrow Katarina and I will be flying for real!
I'll let y'all know how that goes...and while we are gone, I will have some fabulous guest posters here to entertain you.