When you are a mom, you never know what you will find if you leave your kid to play while you try sneak in a quick shower.
A new haircut.
Missing cookies.
Folded clothes that are no longer folded.
A "Mom Is In The Shower" opportunity can attack any room, especially if hair washing and conditioning is involved. Sometimes, nothing happens. I think those are planned....to lull moms into complacency, that usually shows itself as a repeated shampooing before conditioning.
But every once in a while, the "Mom Is In The Shower" opportunity is sweet and it causes smiles and hugs.
This is what I found:
A little black puppy that "eats computer viruses" (she is my new guard dog)
and a decorated keyboard.
A surprise happiness moment.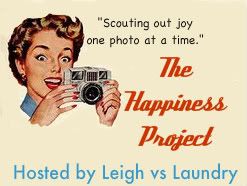 What is making you happy today?