Happiness is that moment when dusk...
turns to night...
...and everything is still around me as I sit under the moon, look up, and watch the world change.

It is the most magical moment of the day.
The time when thoughts held deep within the soul can be whispered aloud.

In that moment, there is a simplicity of spirit...and that makes me happy.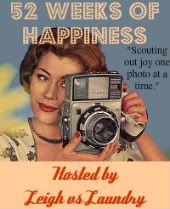 What is making you happy today?