I was writing in
my journal
, when Katarina brought me this leaf. She knows I have a love of yellow, (and the joy it brings) and she often brings me a little yellow gift with a big smile and hug. Her sweet heart makes me happy.
Something else making me happy today,
Stop by and check out the anti-cyber-bullying pledge.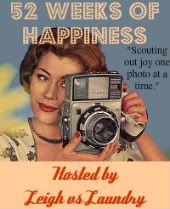 What is making you happy today?