While talking to a grandparent on the phone last night, Katarina had this to say about
being eight years old
, "Last week I was seven; skipping around the room, being a kid. I had no clue. Now I am eight, which is nearly grown up, and everything is different. Being eight years old is a big responsibility. One day I am going to look back and miss being seven."
You know what I miss? Walking outside without feeling like I've stepping into a sauna.
Until fall arrives, I am going to be grateful for yellow hibiscus flowers. One of the good things the summer heat brings.
Yellow flowers make me happy.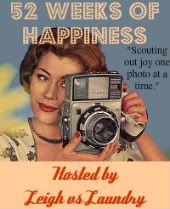 What is making you happy today?