Thomas brought home branches full of little yellow flowers.
I found these in the store (on sale, even!) and had to have them...
because we ALL live in a yellow submarine.
A lollipop full of yellow, lemony goodness.
Tart and sweet at the same time, a lot like life.
Finding yellow all around, joy in the simple things, and letting the sun shine in...
that makes me happy!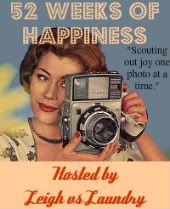 What is making you happy today?