A few months ago I participated in this contest for Strawberry Milano Cookies. Write a short explanation of my "Milano moment" when and how I enjoy eating cookies.
Mine was something to the effect of: "My Milano Moment....at night. When everyone else is asleep. Cuddled up in a blanket with a warm drink and a book. Then I break out the Milanos. It is a relaxing time. And because everyone else is asleep I can eat as many as I want!"
This was an easy thing for me to think of, because as you all know, I love eating cookies. I got an email from them telling me that I was one of the winners and should be expecting a bushel of cookies. A bushel! How random is that? It was the big joke at my house for weeks. A bushel of cookies was coming......
Last week I checked the mail and found this:
I opened it up, and saw this:
Just to give you some insight into my mind:
Happiness is a bushel of cookies....and I am one happy woman!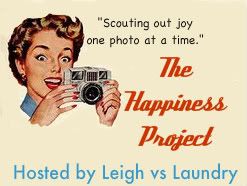 What is making you happy today?