Imagine with me that you are standing inside a giant furnace, and you are surrounded by vats of boiling water. That is what the temperature is like in Florida when summer approaches.
In that kind of situation, ice cream is a necessity.
(That orange and cream dreamsicle-like bar is mine, all MINE!)
It is too hot to get in your car and drive to the store to get ice cream, but ice cream is the only thing that will combat the furnace.
What will you do?
Wait!
That sound! What is that sound?
It is the sweet jingly song of an ice cream truck coming your way.
The most beautiful sound in the world.
Ice cream always tastes better when you run outside and catch the ice cream truck.
In that minute, you capture a little snippet of childhood, and if you are really blessed, get to share it with a child of your own.


Happiness is a visit from the ice cream truck on a hot summer day.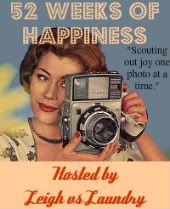 What is making you happy today?