I'm ready to dump summer for my true love - fall. I know Florida doesn't really have
fall
, not the way it happens in the north, but I believe in the spirit of fall. I have already had my first pumpkin spice frappuccino of the year (a sure sign that fall is nearly here) and I have been looking longingly at my sweaters and jackets....but it isn't quite time yet. Even though the temperature dropped a couple of degrees last week, summer is still here.
So today, I'm choosing to look at the ending of summer as its own special time.
I'm thankful for pink flowers
and I'm thankful for cool water on a hot day
and I'm finding that, in the ending of summer, there is happiness.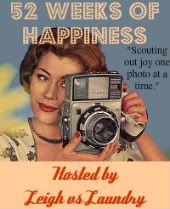 What is making you happy today?