In the last couple of weeks I got to spend time with some friends who, until then, only existed in my computer and telephone. Yes. You might call them internet friends, but they are
real friends
. Sisters of my heart. And I am blessed to have them in my life.
Women who love you exactly where you are.
(even when it means driving two hours to pick you up for lunch)
Women who have been there through celebration and mourning. Tears and laughter.
Di and Tracie
Women who share their hearts, and their cameras (and photography tips), and their laughter.
...and if you happened to be eating dinner at the Animal Kingdom, and heard a loud rendition of
Let's Go Fly A Kite
coming from a table across the room, that was totally us singing, and we were having a blast!
Two visits from far away friends.
Hugs and laughter.
That makes me very happy.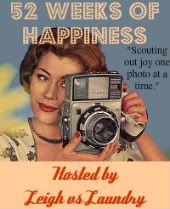 What is making you happy today?