We did this last week (which explains why I don't have
short hair
going on in this picture), but it is still making me happy, and I have to share. Beauty and the Beast in 3D - totally worth it. Belle has always been my favorite princess.
(Yes, people gave us funny looks as we took this picture.
No, I didn't care.)
There are three important qualities about Belle that make her the best, and smartest Disney princess:
1. She is a brunette.
2. She loves books the way
I love books
.
3. She doesn't fall for the first good looking guy who came along asking her to marry him.
I remember going to see Beauty and the Beast in the theater when it first came out. I was eight years old, and it was magical. So it was really special that Katarina got to see it on the big screen at the same age (especially since it is her favorite, too).
And it is always nice to have a chance to rock those stylish 3D glasses, right? snort.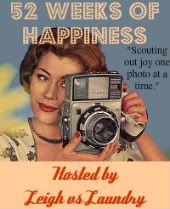 ***Wait! There is one more happy thing!***
What is making you happy today?