The Blog Carnival Against Child Abuse is a monthly event. Its purpose is to raise awareness about the serious issue of child abuse. All forms of abuse (physical, emotional, sexual, spiritual, verbal) are discussed.
Welcome to the Blog Against Child Abuse - January 2014 Edition!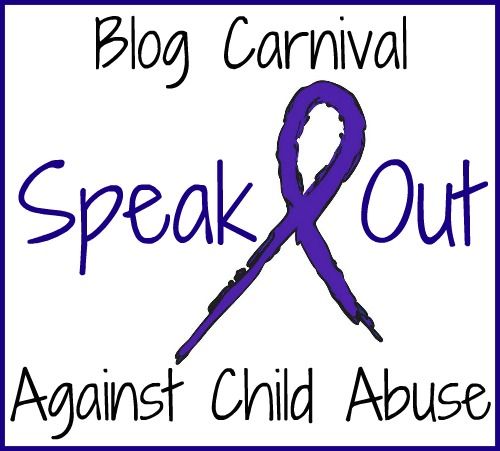 Advocacy & Awareness:
-
Jean Marie
from Breaking Generational Chains submitted
What Victims of Abuse Need, In Order to Speak Out!
She wrote: I wanted to speak out when I was 13, I obsessed over it. But I never got my chance then... I did not report my father until 23 years later. In this post I consider my needs at 13 and look at what a survivor needs to speak out. I hope it will spread awareness. I know that the part of me that is still a little 13 year old is glad I wrote this post.
Monthly Theme:
-
Kate
from Kate Is Rising submitted
Keep Moving Forward
She wrote: This is what I wanted to say to other survivors, if I only had one post, one important message to impart, it would be, keep moving forward.
-
Kate
also shared three quotes that are really powerful, and fit with the thought of moving forward:
The Blog Carnival Against Child Abuse provides an opportunity to raise awareness about the serious issue of child abuse and to share important posts with others who might not be frequent readers of an author's blog. There are so many wonderful bloggers who are contributing to the cause of ending and recovering from child abuse. If you, as a reader or author, know of other blogs that you find helpful, please encourage them to submit to an upcoming issue of the Blog Carnival Against Child Abuse so we can continue to receive high quality submissions from a wide swath of bloggers.
Many thanks to all of you who shared your hearts and stories with us, and to all of you who read the submissions and show your support. You keep this carnival, the awareness, support, and healing going each month.
To provide another way for you to stay in contact with the blog carnival, and make sure you don't miss any updates, we have a
Blog Carnival Against Child Abuse Facebook Page
.
Thank you for raising your voice and speaking out against child abuse!