The Blog Carnival Against Child Abuse is a monthly event. Its purpose is to raise awareness about the serious issue of child abuse. All forms of abuse (physical, emotional, sexual, spiritual, verbal) are discussed.
Welcome to the Blog Against Child Abuse - Nov/Dec 2013 Edition!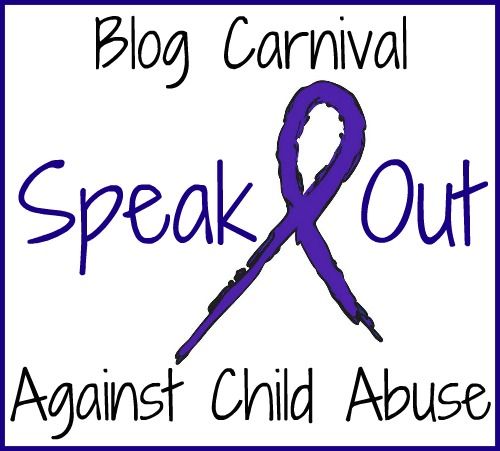 Kate from Kate Is Rising is hosting
the blog carnival for November and December
. This is a hard time of year for a lot of us. All of the emphasis on family time is difficult when you come from a less than healthy family.
I love that Kate chose the theme of happiness, and pointed out the correlation between happiness and boundaries. I was also inspired by her idea of making a Bliss List to discover what really makes you happy.
There are a lot of great submissions this month, so be sure to
check them out on Kate's blog
, and leave some comments for the survivors who are sharing their words with us this month.
I hope that all of you have a good and happy holiday season. Remember to take the time you need for yourself this month, even if the people around you don't understand. Holidays can be hard, and it is okay if you need to sit out some of the festivities. Take care of yourself.
The Blog Carnival Against Child Abuse provides an opportunity to raise awareness about the serious issue of child abuse and to share important posts with others who might not be frequent readers of an author's blog. There are so many wonderful bloggers who are contributing to the cause of ending and recovering from child abuse. If you, as a reader or author, know of other blogs that you find helpful, please encourage them to submit to an upcoming issue of the Blog Carnival Against Child Abuse so we can continue to receive high quality submissions from a wide swath of bloggers.
Many thanks to all of you who shared your hearts and stories with us, and to all of you who read the submissions and show your support. You keep this carnival, the awareness, support, and healing going each month.
To provide another way for you to stay in contact with the blog carnival, and make sure you don't miss any updates, we have a
Blog Carnival Against Child Abuse Facebook Page
.
Thank you for raising your voice and speaking out against child abuse!