When I talk about yellow, I think of Julia Roberts in Steel Magnolias explaining her pink wedding. In my mind, I hear myself with a strong(er) southern accent saying, "Yellow is my signature color."
When we were at Universal Studios last week (
drying socks with a fan
) I saw a lot of yellow, and today I bring you my three favorite shots...
Yellow stairs.
Because yellow lifts you up higher.
Yellow book.
Because everything about this
(giant, yellow, Curious George book)
is awesome.
Yellow star.
Because I can.
(Yes, I am laying on the ground on a yellow star. Don't you do that?)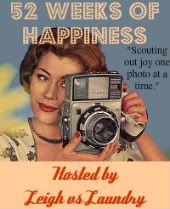 What is making you happy today?